8 Appetizing Recipes for Asparagus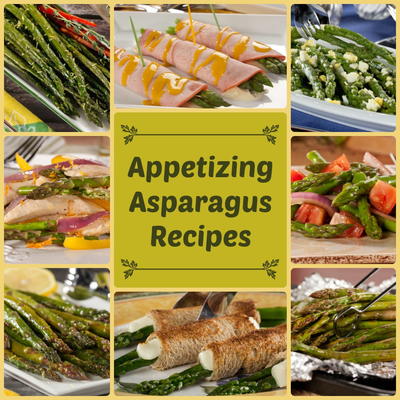 Some folks think of asparagus as a spring-only veggie, but truth is, asparagus is actually available year-round! And since asparagus is so good for us there's really no reason why you can't eat it any time of the year. Asparagus is loaded with nutrients like fiber, vitamin A, vitamin C, and more! Plus, it's a powerful antioxidant, which means it can help keep you feeling and looking healthy.
We love coming up with tasty recipes that showcase the great flavor in this nutritious veggie. From simple roasted asparagus recipes to main dish recipes with asparagus, we've put together a collection of some of our favorite recipes for asparagus that we know you're going to love. So, grab a fork and get ready to enjoy another yummy "green!"
Once you've tried all of our appetizing recipes for asparagus, be sure to check out our collection of 10 Easy Broccoli Recipes!
Your Recently Viewed Recipes