60+ Diabetic Snacks: Low Carb Snack Ideas, Diabetic Snacks on the Go, and More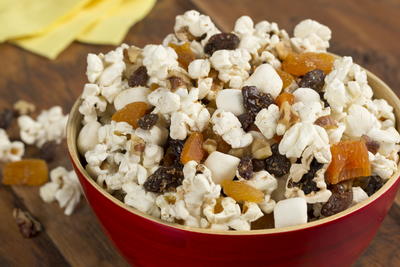 When you're following a diabetic diet, finding good snacks for diabetics can sometimes be a challenge. You need snacks for diabetics that are healthy, without too many carbs, and maybe a little protein to fill you up. Or maybe you're craving something sweet. But you're out of ideas for diabetic snacks to make. Or you were, before you found this list of diabetic snack recipes!

In this diabetic snacks list, you'll find everything from easy low carb snack ideas to healthy snacks for people with diabetes. No more scrounging around the kitchen for diabetic snacks to eat when you have this many amazing, easy diabetic snack ideas at your fingertips! Just choose one of these recipes and you'll never wonder how to make diabetic snacks again. These are our best diabetic snacks, and we think you'll agree. Which recipe are you going to try next? Tell us in the comments below!

 
For more great recipes like this, subscribe to our free email newsletter!
Table of Contents
Easy Low Carb Snack Ideas
Low carb snacks for diabetics are an important item to have in your recipe box. Whether you need low carb snack ideas to help stabilize your blood sugar or you just want some diabetic treats for when you're feeling peckish, these diabetic snacks with low carbs are the perfect thing to have on hand. And these are all easy recipes, so you can have one of these low carb snacks ready in no time!
Diabetic Snacks for on the Go
You live a busy life; we get it. So you don't always have time to grab healthy foods to nibble on. But with these diabetic snacks for on the go, you can always have some diabetes snack foods on hand! Whether you're planning to pack up diabetic snacks for a road trip, are hunting for diabetic snacks for work, or you want to keep some diabetic snacks to go in your car, you'll find some easy, portable snack foods below!
Sweet Snacks for Diabetics
When you get a craving for something sweet, it's hard to say no. It can also be hard to find sweet snacks a diabetic can have. Instead of splurging on a sugary treat that's not great for your diabetes diet, choose one of these sweet snacks for diabetics! These diabetic treats are sweet and satisfying, so you can enjoy without feeling guilty.
Diabetic Snacks with Protein
When you're feeling hungry between meals, the best way to tide yourself over is with diabetic snacks with protein. Protein will fill you up and give you a boost in energy to keep you going until meal time. But you may be asking "What are good diabetic snacks with protein?" Well, look no further! Below, we've gathered up a bunch of diabetic-friendly snacks that are packed with protein, so you can keep your hunger under control. Dig in!
Healthy Snacks for Diabetics
When you're serious about sticking to a strict diabetic diet, you have to choose healthy snacks to keep you going. These healthy diabetic snack foods are packed with wholesome ingredients and nutrients to keep you full and satisfied, guilt free. And don't worry, just because these are snacks a diabetic can eat doesn't mean they're "health food" -- these diabetes-friendly snacks are plenty tasty, too!
Diabetic Snacks for a Party
When you're hosting a party or family get-together, it can be hard to decide what to serve. Do you serve all diabetic appetizers and food so that you can enjoy the whole spread, or just make a separate diabetic dish for yourself? Well, with recipes like these, you don't have to wonder "what are diabetic snacks everyone can enjoy?" ever again! These diabetic snacks for a party are sure to please everyone because they're just that good. So don't be shy! Whip up one of these diabetes snacks and serve the whole gang!
Diabetic Finger Foods
Sometimes you just get the munchies and want to have some snacks on hand. That's where diabetic finger foods come in. These are the quick and easy kind of diabetic snacks that you can grab to munch on without need a plate or silverware. A bite here and a bite there will keep you satisfied between meals, without any mess.
Your Recently Viewed Recipes