Best of 2017: 50 of Your Favorite Diabetic Recipes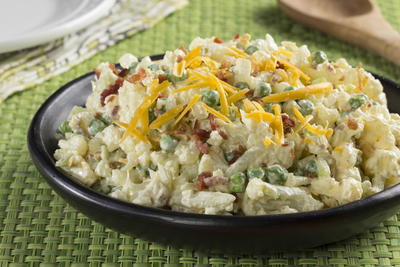 This past year we've been working on creating and sharing Everyday Diabetic Recipes that not only support a healthier lifestyle, but also taste delicious. We love being able to share our favorite recipes with you, and we truly enjoy seeing what your favorite dishes are. So, we rounded up all of the appetizers, meals, side dishes, and desserts you loved the most and put them into a collection! 2017 was an amazing adventure for us. We hope it was for you too. This list is based on the diabetic recipes that YOU viewed and searched for the most this year.

We hope you enjoy the list. We look forward to bringing you fresh, new Everyday Diabetic Recipes in 2018!
Table of Contents
Crowd-Pleasing Appetizers and Soups
Our delicious starter recipes are perfect, not only for the holidays, but at any get-together. It's no surprise these were some of your favorite crowd-pleasing appetizer and soup recipes of 2017.
Best Casserole Recipes
Casserole recipes are always popular. These scrumptious meals are a healthier alternative that are packed full of flavor. Most of them don't take much effort to make either. Your votes are in and these are the best casserole recipes of 2017! 
Your Favorite Easy Beef Recipes
In today's fast-paced environment it can be hard to spend a lot of time making a delicious dinner. We've got amazing and simple recipes with ground beef that made your mouth water in anticipation! These easy beef recipes were the cream of the crop in 2017. 
Easy Chicken Recipes You Loved
Quick and easy chicken dishes are a staple in almost every home. Chicken is such a versatile meat that can be dressed up in so many ways. These finger-licking good flavors were the easy chicken recipes you loved in 2017.
Our Best Slow Cooker Recipes
Slow cooker meal ideas are always so much fun! Not to mention that slow cookers do most of the work, leaving you free to do other things. Finding new recipes to mix together can make you feel a bit adventurous. Here are our best slow cooker recipes of 2017!
Best Side Dishes and Salads
When it comes to side dishes, it can be hard to mix it up and maintain that healthier lifestyle, especially without sacrificing the flavor. Our best side dishes and salads didn't seem to have any problem making it to the table. They wowed the crowd in 2017!
Must-Have List of Desserts
These great dessert ideas are a perfect way to end any meal. Not to mention the fact that they'd be a hit at the next potluck. From chocolate to berry, must-have list of desserts was the best of 2017!
Your Recently Viewed Recipes