30+ Mediterranean Recipes: Greek Food for Your Diabetic Diet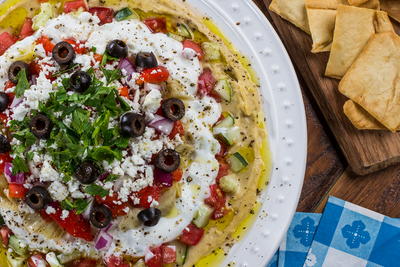 Mediterranean food is healthy and flavorful, which makes it an excellent option when you're following a diabetic diet. These easy Mediterranean recipes for diabetics are quick and easy too, which makes them even better! Who knew so many easy Greek recipes were allowed on your diabetic diet?

This collection has everything from Greek salad recipes (like our Marinated Steak Salad) to Mediterranean chicken recipes (like our Sun-Dried Tomato Mediterranean Chicken), as well as some recipes that will teach you how to make hummus! Our Greek appetizers are also a must-see, and our Greek side dishes are out-of-this-world delicious.

 And even if you're not following a diabetic diet (or the Mediterranean diet!), and you just love easy Greek recipes, you've come to the right place. This list of Greek recipes will show you how to make Greek recipes that fit perfectly into a diabetic diet, so you can enjoy them guilt free. Which of these easy Mediterranean recipes do you plan to try next?
Your Recently Viewed Recipes