14 Citrus Desserts: Lemon Desserts, Recipes with Oranges, and More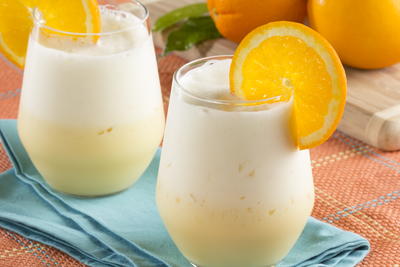 Citrus desserts make the perfect summer treat. They're light, fresh, and packed with sunny flavor. Plus, many fruits are in season during summer, so it's easy to find delicious produce to turn into fresh citrus desserts during the warmer months. What makes these citrus desserts easy, you may ask? Well, we're a fan of shortcuts to make all of our recipes fast and easy, so can be sure that you'll be able to whip up these recipes for citrus desserts in no time!

Did you think you couldn't enjoy citrus dessert recipes on your diabetic diet? Think again! We've collected these 14 Citrus Desserts so that you can enjoy as many lemon desserts and recipes with oranges as your heart desires! In addition to being sweet, fresh, and flavorful, these light citrus desserts are totally diabetic-friendly. So, you don't need to feel an ounce of guilt as you browse these quick citrus desserts. Feel free to choose any of the recipes with citrus below, and enjoy!

We think all of these citrus recipes are amazing, but we do have a few favorites. Our Orange Dream Angel Cake is one of our (and our readers'!) all-time favorite healthy citrus recipes. And our Luscious Lemon Squares is one of our best recipes with lemon. But favoritism aside, we love all of these orange and lemon recipes! Which one of these desserts with citrus fruit is your favorite? Try one, try them all! Then let us know which one you love best.
Table of Contents
Lemon Desserts
Lemon desserts are a classic favorite because they're so versatile. From sweet and creamy to tart and zippy, lemon dessert recipes provide a range of flavors to delight your tastebuds. Be sure to make enough of these recipes to share, because lemon citrus desserts as light and flavorful as these are sure to become an instant classic in your recipe box!
Recipes with Oranges
Orange desserts are one of our all-time favorites. They're just so fresh, light, and sweet. When you're looking to bring a little sunshine into your life, just bite into one of these orange dessert recipes! Whether you make one of these recipes for citrus for yourself, your family, or a party, everyone will love them. Who could resist such fresh, unique treats?
BONUS! Thought we forgot about lime desserts? Not a chance! We love recipes with lime, and we think you'll love the ones we've picked out below. These lime dessert recipes are sweet, creamy, and perfect for a hot summer afternoon. Let us know which one is your favorite!
Your Recently Viewed Recipes