Appetizers for Diabetics: 35+ Diabetic Appetizer Recipes for Every Occasion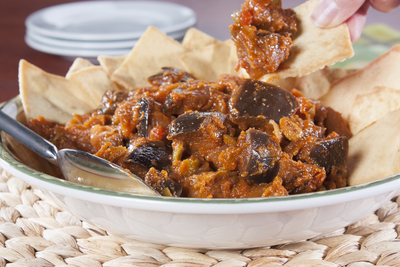 Diabetic appetizers are sometimes hard to come by, especially when you're at a party or get-together. That's why great diabetic appetizer recipes quickly become family favorites that you hang onto and make over and over again. But let's face it: those tried-and-true recipes can get a little boring. That's where these appetizers for diabetics come in! With this many yummy diabetic appetizers to choose from, you'll never get bored.

There are diabetic appetizer recipes in this list for every occasion, from holidays to game days. And we've even included some diabetic snacks at the end of this list, because there are many quick diabetic appetizers that can double as snacks! So whether you're planning to bring a plate of low-carb diabetic appetizers to pass around at the next potluck you attend, or you're looking for some great diabetic-friendly game day finger foods, you're in luck. These recipes are so delicious, no one will guess they're diabetic friendly!

For more great recipes like this, subscribe to our free email newsletter!
Table of Contents
Diabetic Party Appetizers
The party's tomorrow and you still haven't figured out what to serve for starters. Don't panic! Just make one of these easy diabetic appetizer recipes. They'll be a smash hit at the party because they're so delicious. No one will know these are diabetic party appetizers -- that can be your little secret!
Diabetic Friendly Christmas Appetizers
Christmas is an especially hard time when you're following a diabetic diet. There's so much delicious food around and lots of it isn't diabetic friendly. But with these diabetic holiday appetizers, you'll always have something tasty to eat. Make one of these recipes and enjoy your very own diabetic snacks for Christmas without worrying if you're straying from your diet!
Diabetic Appetizers for Thanksgiving
Just like Christmas, Thanksgiving is a rough time of the year for sticking to your diabetic diet. But it doesn't have to be all bad! Bring one of these diabetic appetizers for Thanksgiving dinner and you'll have something tasty to eat -- and just maybe you'll show the rest of the gang that diabetic foods are delicious, too!
Game Day Diabetic Appetizer Recipes
When it comes to hosting game day parties, most people probably don't think to provide diabetic-friendly appetizers. So just bring your own! Or, if you're the host, set out a delicious spread with great diabetic appetizers like these, and your game day crowd will never guess they're eating diabetic-friendly food!
Everyday Low-Carb Diabetic Appetizers
Making appetizers doesn't necessarily mean you're going to a party or hosting a get-together. Sometimes you just want something a little nicer on your everyday menus. That's where these low-carb diabetic appetizers come in handy! These diabetic appetizer recipes are perfect for any day of the week because they're simple, delicious, and low-carb. So you don't have to feel guilty about adding something extra to the menu tonight!
Diabetic Snacks
And who can forget about diabetic snacks to make at home! These appetizer recipes double as delicious snacks, so you can enjoy them any time of day. Make a whole bunch for dinner, and save the leftovers as diabetic snacks to eat the next day! No more wondering how to make diabetic snacks that won't ruin your diet -- just grab one of these easy recipes the next time you're hungry and looking for a snack!
Your Recently Viewed Recipes